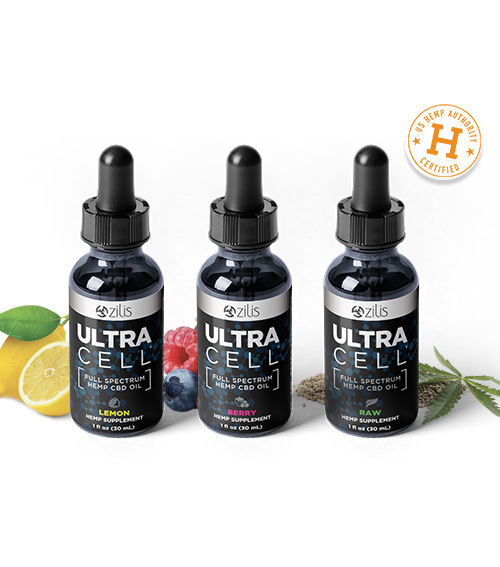 Introducing UltraCell
UltraCell is a full spectrum, phytocannabinoid rich, and water soluble hemp oil.  Experts delicately extract the complete oil profile of certified USDA organic hemp to make every bottle of UltraCell.  Every delightful serving provides phytocannabinoids, flavonoids, terpenes, vitamins, minerals, omega fatty acids, and more.  UltraCell comes in three varieties. Berry or Lemon to please the palate and Raw to avoid any sweeteners that can be mixed in smoothies and food.
Exclusive Technology
As we all know, oil and water don't mix.  It is a widely known fact that oil-based supplements are poorly absorbed by the body.  The proprietary UltraCell technology has been developed by Dr. Derrick DeSilva and Zilis' team of experts to make the product 100% water soluble.  Through their proprietary process, every compound available is delivered deep into your system.  More bio-availability means more health benefits and a faster onset of action.